Accredited Training Provider
Drake Training Academy is an Accredited Training Provider registered with the Services SETA in South Africa.
Aside from assisting organisations to attract the best possible talent, Drake Training Academy can enable businesses to retain that talent through our training programmes which include:
LEARNERSHIPS
SHORT COURSES & TAILORED LEARNING PROGRAMMES
SKILLS PROGRAMMES
CONSULTING SERVICES
DRAKEWIZE SKILLS ASSESSMENTS
BEHAVIOURAL ASSESSMENTS - DRAKE P3
ENGAGEMENT SURVEYS
ONBOARDING STRATEGIES & WORK READINESS
DISABILITY SOLUTIONS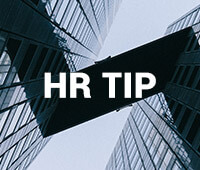 Replacing fragmented learning methods with one that is efficient, consistent, and centralized will provide you with a systematic way to increase competencies and performance.
As a member of the Drake International Group of Companies, Drake Training Academy is an innovator in the field of training and development designed to improve the productivity and performance of your workforce. As a subsiary of Drake International which was established in 1951 and present in 12 countries globally, Drake Training Academy also has a national footprint with branches in all major centres in South Africa.
WHY DRAKE
Share our desire to empower people through our passion for training and development
Global leader in HR with a full suite of solutions
Established in 1951, we have more than 67 years experience globally
National footprint with branches in all major centres
We have a committed team of HR Specialists and Facilitators
We understand businesses operational requirements and therefore offer flexibility around course scheduling
We are proudly a Level 3 BBBEE Contributor
BBBEE Scorecard Benefits
Click here to view upcoming short courses. 
For more information please view this course catalogue
---
Want to Learn More?