Introducing HR Partners
Helping you navigate the ever-changing HR and IR landscape, allowing you to unlock the full potential of your workforce!
Imagine a team of superheroes with exceptional powers of HR and industrial relations knowledge, ready to swoop in and save the day for your business. That's exactly what Drake's new HR Partners division offers. 
We understand that your business is unique, and that's why we tailor our solutions to meet your specific needs. Whether you're a small start-up or a large corporation, we have the skills and expertise to help you succeed. From developing custom HR policies to providing ongoing support and training, our team is here to help you unleash the full potential of your workforce.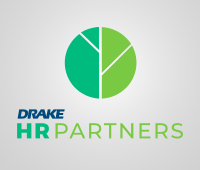 Our team of experts is dedicated to helping you navigate the ever-changing landscape of human resources, from talent acquisition to employee engagement to compliance.
We assist with best practice and procedures in Industrial Relations, ensuring optimal staff performance, reduced workplace conflict and minimised risk in dismissing staff, all within the required legislative framework.
Our places of work are subjected to so much legislation. It is hard enough trying to keep up to date with all the laws, never mind correctly applying them. We can ease your burden and give peace of mind in respect of the following offerings:
Employment Equity, Skills Development and BBBEE
Who can deny the inter-relationship between these 3 transformational pieces of legislation? The intended synergy is undeniable. Unfortunately, it has been our experience that many organisations deal with each one  of these "portfolios" as separate areas of compliance. Such a disconnected response will typically result in a compromised return, a disillusioned employee body and  a jaded management team.
Our response is a holistic one where we will partner  with you to ensure an appropriate return on investment resulting in substantive transformation as opposed to mere paper compliance without any real tangible benefits.
Our range of interventions include:
Employment equity awareness sessions for the employee body
Support services in respect of nomination and election of employment equity committee
Providing supporting documentation required by employment equity committee – constitution
Employment equity committee capacitation
Holistic consulting services to ensure legislative compliance and strategic input to maximise return on investment
Facilitate training and development, interventions, including learnerships as well as the requisite
Contract Policy, Practice and Procedure 
The only constant is change. Nowhere is this more true than in the workplace. With its plethora of various pieces of paperwork combined with a raft of seemingly endless pieces of legislation which are in a constant state of flux, one needs to be on top of one's game. It's a full-time job. We can assist you in regard to the following:
Contracts of Employment (both fixed term and indefinite) – reviewed against legislation and best practice.
Policy, Practice and Procedure
Training and Development – to ensure legislative compliance and implementation of policy
Terminations
An unfortunate but unavoidable reality – some of your employees will leave you at your behest. Over and above what can be emotionally traumatic, one needs to walk the legal tightrope of ensuring that any dismissal is fair.  We can assist you in the following respects:
Provide legal advice and support services
Suspension of employees suspected of misconduct
Investigation into alleged acts of misconduct
Formulation of charges
Preparation of required legal notices
Act as company representative
Perform the services of a chairperson
Assist employer in preparation for any arbitration
Dismissals for misconduct
Retrenchments
Provide requisite legal advice and support services
Preparation of requisite legal notices
Facilitation of consultation process
Outplacements
Are you an "Employer" contemplating retrenchments?
If so, the law requires you to mitigate the adverse effects of the effected employees.
We can help you and your employees.
With our outplacements programme, we will do the following:
Practical career advice and emotional support;
Positive, expert consultation from a neutral third party;
Career coaching and resume preparation;
Conducting behavioural assessments which provide an insight into an individual's skills, abilities and personal characteristics, and can be used to determine the best career path
Minimising the job search period and consequent stress; and,
Accessing networks and providing insight into the 'hidden' job market
This will greatly improve the prospects of employees re-entering the job market.
Want to Learn More?