Distinguishing between multiple applicants looking the same on paper.
Whether you are making a hiring decision or investing in training, you need to accurately evaluate a person's skills, knowledge, and behaviours. This is readily done with Drake's online assessment solutions, helping to predict and shape on-the-job performance. Innovative skills assessments from Drake give you the insight you need to hire, develop, and promote the people who can make a positive difference in our organisation.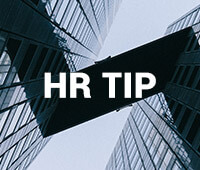 Further savings come from ensuring training dollars are not wasted teaching skills at too low or too high a level.
The DrakeWize administrative and technical skills evaluation is the ideal solution to help you assess prospective, new, and existing employees. With a suite of assessments covering over 100 Windows-based and 50 Mac-based applications, DrakeWize can accurately identify an individual's skill level in both general computer skills and a wide variety of specific computer applications. All assessments are web-based, so no special hardware or IT skills are required. DrakeWize can be fully utilised for the purpose of BEE "Equal Pay" issues and skills spend.
Review the variety of tests we have available.
---
Contact us for a personalized quote.